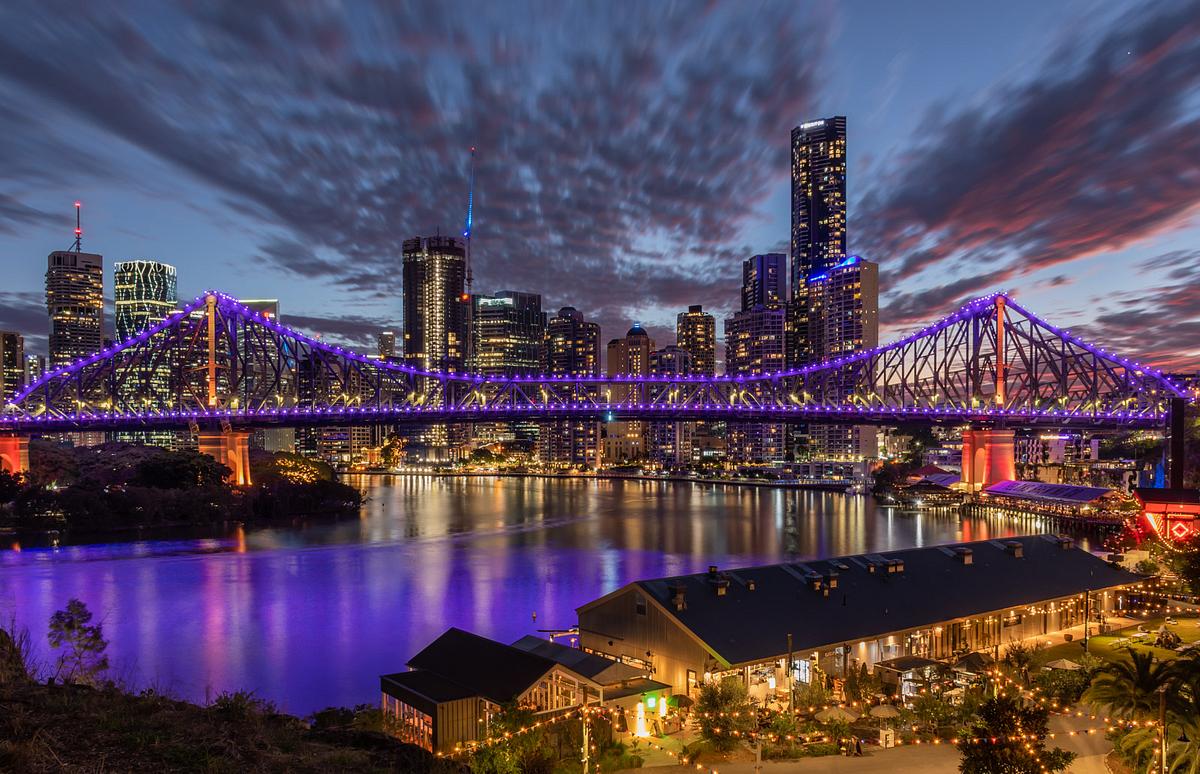 "The best way to remember a beautiful city or a beautiful painting is to eat something while you are looking at it. The flavor really helps the image to penetrate the body. It fixes it as lacquer does a drawing."    ~ Anais Nin

It's no secret that one of my favourite places to shoot is the Story Bridge. You just need to look at my gallery to see that. I've been taking photos of this 81yo lady for the last nine years and it's still my favourite spot. So much has changed in that time as Brisbane continues to grow. 

My most recent visit to the Story Bridge was on Sunday, 18th July 2021. I hadn't been to Wilsons Outlook Reserve for about three years. Life gets busy and time flies as it goes. I didn't realise that it had been that long because these days my mind finds it hard to grasp the concept of time. Is it old age creeping up on me or is it a millennial thing? Everyone seems to agree no matter what age. I was surprised to see the changes made at Wilsons Outlook Reserve, the gorgeous park upgrade and the picnic area littered with rugged up couples enjoying a bite to eat and the dynamic view. 
In the gallery below you will see the changes to the city's skyline over the last six years. The addition of a few buildings and of course, Howard Smith Wharves where patrons enjoy the restaurant precinct just below the cliffs add a new perspective. The wharves really stood out to me in the photo above and at first I was a little unsure about the aesthetics. I'm not used to the development after looking at it for so long as a vacant block. The development was completed in 2018 and it's taken me a bit to get used to. I'm still not sure if Howard Smith Wharves takes the focus away from the Story Bridge but one thing is for certain and that is that it is still one of my favourite spots. Brisbane has come a long way since my youth and that's progress. That's never going to change and you wouldn't want it to. Keep shining Brisbane, I'll be back soon.