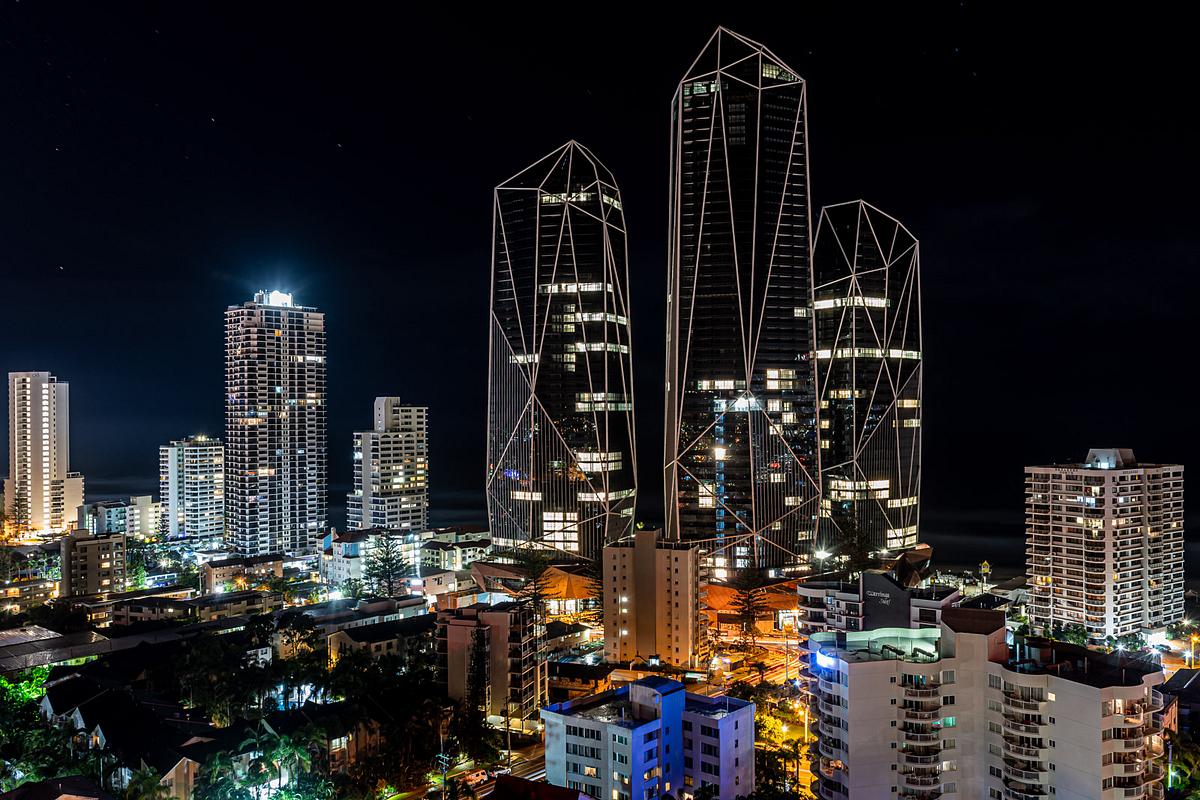 "Architecture is the learned game, correct and magnificent, of forms assembled in the light."  ~ Le Corbusier

I'm not a big fan of the Gold Coast's never ending development of high rises and these buildings are no exception. Jewel, comprising 3 crystalline towers, rise above surrounding buildings making them appear minute in comparison while blocking out sunshine and beach views. 

On the other hand, the architecture is magnificent and impressive to say the least and it is bound to be another Australian landmark. The buildings are stunning at night giving out the illusion of a drawn outline around the buildings. I was able to capture the "cartoonish" night image above.
The striking structure has a distinctive glass curtain walling system (16,000 glass façade panels) and according to DBI Architects, the fundamental design concept drew inspiration from three smoky quartz crystals that were discovered in the region. Jewel is inspired by the crystalline volcanic hook that forms the underlying structure at the coastline and in particular, the Gold Coast's iconic hinterland. It is resplendent in the sunlight and visible to boaties all the way up the Nerang River. 
Stretched across 130m of absolute beach frontage, the site sits over 2.8 acres and includes luxury residential apartments, an internationally rated 5-star hotel including a Michelin Star restaurant and a grand ballroom. You can't miss it on your next visit to the Gold Coast.